Get Playing With Music Lessons
Lessons
Guitar Center Scottsdale
3:00 PM
-
7:00 PM
3:00 PM
-
7:00 PM
3:00 PM
-
7:00 PM
3:00 PM
-
7:00 PM
Closed Today
12:00 PM
-
7:00 PM
Closed Today
Contact:
Email Us
Lessons Hours
Store Hours:
Day of the Week
Hours
Monday

3:00 PM

-

7:00 PM

Tuesday

3:00 PM

-

7:00 PM

Wednesday

3:00 PM

-

7:00 PM

Thursday

3:00 PM

-

7:00 PM

Friday
Closed
Saturday

12:00 PM

-

7:00 PM

Sunday
Closed
Pick Up and Play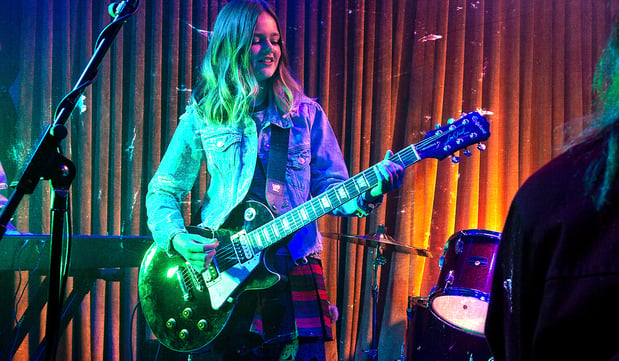 Guitar
Build finger strength and coordination, master chords and learn to find your unique sound. You'll set the tone and define the attitude of the music.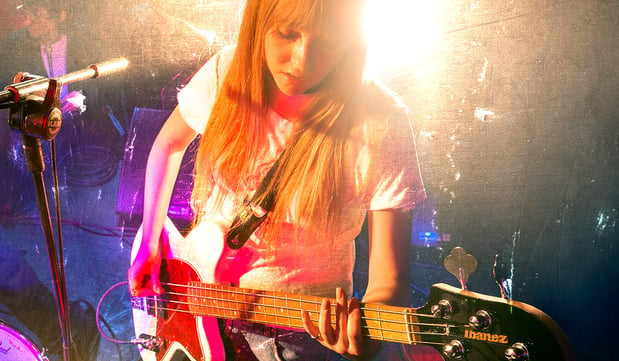 Bass
Learn the craft and the essence of what it takes to be a bass player. When you're in the pocket, you're the heart and soul.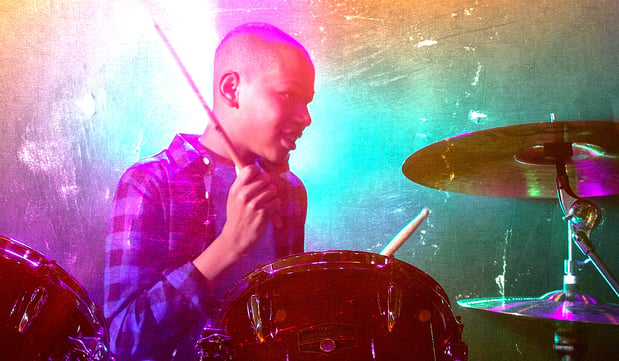 Drums
Discover the beat within you and how to lead a band. As the drummer, you'll control the groove and the energy.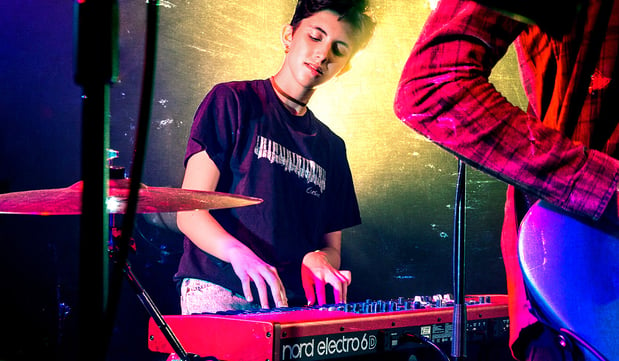 Piano
Explore melodies and chords to help you build emotional power. You'll have more range at your fingertips than with any other instrument.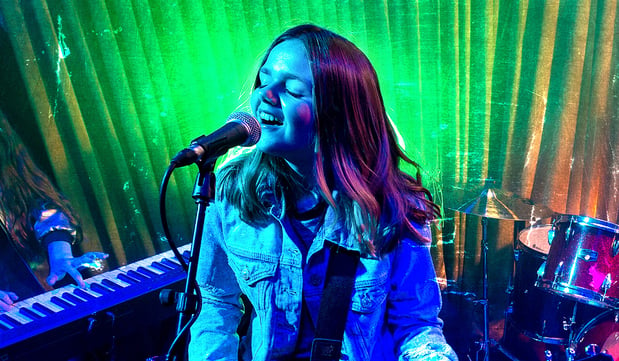 Vocals
Learn proper techniques and build self-confidence to be center stage. As a singer, you'll be a storyteller, and the bridge between the band and the audience. For the time being, vocal instruction will only be available via online lessons.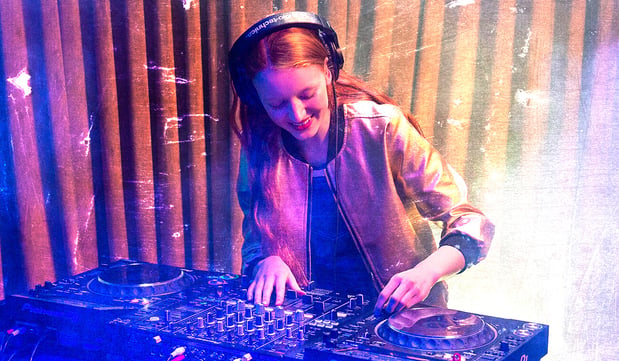 DJ And More ...
We also offer lessons on DJing, brass & woodwind instruments, music production and songwriting. Call 866-761-0244 for more information.
Frequently Asked Questions
We offer one-on-one lessons for guitar, bass, drums, piano, vocals and DJ. At select locations, we also offer group instruction and music production classes for learning popular DAWs (digital audio workstations), and lessons in band and orchestral instruments.
Each instructor customizes lessons to ensure that you are learning what you like and having fun. Your instructor will start you slowly, introducing new concepts at a pace right for you, plus give you exercises or songs to play to encourage you to continue learning at home.
We have a diverse range of instructors teaching in safe, modern facilities located conveniently in over 280 retail locations. In addition, there are cameras in each studio to help maintain a safe learning environment.
We recommend 30-minute lessons to allow young or beginner students to learn the basics of their instrument and to start playing songs. We recommend 60-minute lessons for more advanced students looking to progress faster and to focus on the finer points of technique.
An adult parent or guardian must accompany any student under 12 years of age upon arrival and departure from every lesson.
If you bought lessons online or added a four-pack of lessons to a purchase on our website, the next step is to call or visit your store to schedule your lessons. After your lessons are scheduled, you can view or modify an upcoming lesson with our online Lessons Scheduler or by calling your Lessons location.
Our curriculum is a Student Achievement Program designed to help students of all skill levels gain musical expertise on the instrument of their choice. The program helps create a foundation for understanding music theory and technique using the style of music you prefer. Our instructors work to understand your goals and passions to make sure you are learning what you want at a speed that works best for you.
Practice time varies by the age of the student and the goals that each student has set with their instructor for achievement. However, most new students usually spend 15–30 minutes practicing their instrument daily. It is not uncommon for advanced students to practice for an hour or more each day between lessons.
The Lessons Associates at your store will work with you to determine your current skill level, stylistic interests and goals. Through this process, we'll help you choose an instructor who best suits your musical goals. At any point, if you'd like to change instructors, let us know. Our weekly monitoring of progress and wide-ranging curriculum means you can switch to any of our qualified instructors, or another instrument, without missing a beat.
We've carefully selected the most qualified and experienced instructors to ensure a great fit for all students taking lessons. Beyond having celebrated careers, our instructors are personable, compassionate and caring, often with advanced degrees in music from renowned music schools. All of our instructors are required to pass through a background check and detailed training program in advance of teaching students.
You can conveniently pay for lessons and secure your schedule through EZPay. EZPay is an auto-bill system that charges the card you place on file on the 20th of each month for the total amount of lessons you take during that month. We recommend registering for EZPay as it allows you to attend your lessons without having to spend time before or after handling payments. The alternative option is Manual Bill, which carries an $8 fee and scheduling lessons is on a first-come, first-served basis.
Nearby Stores